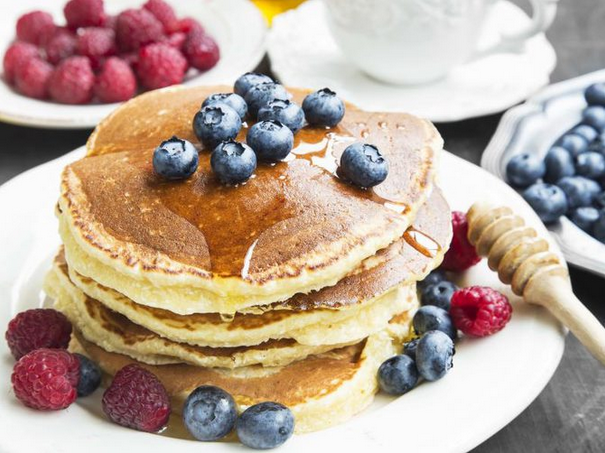 Common Sense Media For Parents & Educators
Common Sense Media is the leading independent nonprofit organization dedicated to helping kids thrive in a world of media and technology. They empower parents, teachers, and policymakers by providing unbiased information, trusted advice, and innovative tools to help them harness the power of media and technology as a positive force in all kids' lives.
Common Sense Media helps families make smart media choices. They offer the largest, most trusted library of independent age-based and educational ratings and reviews for movies, games, apps, TV shows, websites, books, and music.
Common Sense Kids Action works with policy makers, business leaders, and other advocates across the nation to ensure that every child has the opportunity to succeed. Kids Action works to drive policies at the state and national levels that ensure all kids 0-5 have access to vital education and health resources; that all children have high-quality digital learning experiences; that their online data and privacy is protected; and that child poverty is reduced in America. With millions of Common Sense parents and educators, and potential advocates in homes and schools across the nation, Common Sense's advocacy platform is taking part in a movement dedicated to making kids our nation's top priority.
Articles
2017 Holiday Gift Guide: Nostalgia Gifts For Digital Kids
By, Frannie Ucciferri
Published on Common Sense Media, November 20th, 2017
These tech-friendly toys, games, gifts, and gadgets for kids are the perfect digital upgrades to your favorite retro classics.
Tech toys and gadgets are always big winners with kids when it comes to holiday gift giving, but a new trend is shaking things up in a big way: nostalgia. The "good ol' days" are back and better than ever with these old-school products that have been reinvented with a digital twist.
In the era of "smart everything," a lot of items have been unnecessarily upgraded (do we really need a Wi-Fi-enabled toaster?). But these kid-friendly gift ideas have integrated technology in ways that make them more functional, more useful, more relevant, or just plain cooler for the latest generation of "digital natives."
So if you're a parent with a retro vibe or you're looking for an awesome gift for a kid in your life, we got you covered. And if you'd prefer a low-tech or low-cost alternative or stocking stuffer, we have those, too. Everything you need to give the trendiest gift of the holiday season is right here, so check out these throwbacks with a twist.
DIY Electric Dough Kit
Price: $29.99
Kids love playing with dough, but what if it could teach them all about electronics at the same time? This DIY kit does exactly that. It comes with nearly everything you need to make your own colorful dough that conducts electricity, including the wires, LEDs, and buzzers kids can use to build circuits and more for electrifying fun.
For more tech/dough combos: Play-Doh Touch Shape to Life Studio, $24.99
3Doodler Start
Price: $49.99
Drawing goes high-tech with this kid-friendly 3D printer pen. This gadget allows kids to draw colorful creations in thin air using a safe plastic that cools and hardens almost instantly. It's best for older kids, but it's an awesome way for budding artists to discover robotics, architecture, and design.
For more ways to bring art to life: Crayola Color Alive interactive coloring books, $5.99-$17.99
I-Loom
Price: $39.99
With this device/app combo, friendship bracelets have never been so cool or easy. The I-Loom not only keeps all the strings in place, but it holds a tablet (not included), so kids can use the premium app to create a custom pattern for their bracelet design. The app even guides them start to finish through the weaving process.
For more crafts you can find online: Elmer's Galaxy Slime Starter Kit, $16.76
Tamagotchi
Price: $14.99 (suggested)
All '90s kids (and their parents) will remember these super-needy virtual pets on a keychain. In honor of the Tamagotchi's 20th anniversary, Bandai is bringing it back for a limited revival, hoping to win over new fans among current kids.
For more pocket-sized pets: Fingerlings, $14.99
Beasts of Balance
Price: $99.95
This digital/tabletop hybrid balancing game takes stacking blocks to a whole new level. Beasts of Balance lets you stack animals and shapes in the real world, and watch them evolve in a virtual world. If the tower falls, an on-screen volcano counts down how long you have to rebuild before it's game over.
For more digital-inspired tabletop fun: Operation: Fallout S.P.E.C.I.A.L. Edition, $35.00
View-Master Virtual Reality Viewer
Price $29.99
Parents (and grandparents) will remember the classic View-Master viewers that cycled through 3D photos with the push of a lever. But as 3D technology has advanced, so has the viewer. This VR headset gives a retro look to cutting-edge Google Cardboard technology, so pushing a lever sends kids into a virtual 360-degree visual experience.
For more vintage looks for your modern tech: Game Boy phone case, $17.99
Capture the Flag Redux
Price: $64.90
Although not exactly "digital," this product puts a high-tech spin on a classic outdoor game. With light-up orbs instead of flags and LED bracelets to distinguish teams, Capture the Flag feels a lot cooler than it did on the playground. Teens will love playing with their friends after dark (and kids too, with adult supervision).
For more glow-in-the-dark fun: LED Light-Up Shoelaces, $8.89
3-Speed Vintage Bluetooth Turntable
Price: $59.99
Tweens and teens are discovering vinyl, much to their parents' delight. But sometimes they crave the convenience of streaming the latest hits. That's what makes this record player such a cool combo for the music lover in your life. Play any vinyl record or connect the built-in Bluetooth speakers to a mobile device and rock out.
For more speakers with a throwback vibe: Bluetooth Lava Lamp Speaker, $49.99
Polaroid Snap Touch Instant Digital Camera
Price: $179.99
Before there were Instagram filters, there were instant cameras. This modern version from Polaroid isn't cheap, but it may inspire a new passion for photography. With a digital screen and instant print, tweens and teens can take pics, decide if they like them, then print them right there. And with MicroSD storage and Bluetooth compatibility, they can even post the pics to social media after (which is a great time to discuss responsible posting).
For more digital photography with a twist: Pixlplay Smartphone Camera, $29.95
Super NES Classic
Price: $79.99
Coming off the huge success of NES Classic in 2016, Nintendo has rereleased another vintage game console for 2017, and it's selling like hotcakes. If you're lucky enough to already have one (or if you are able to time it just right with a limited restock), you'll get a miniaturized version of the 16-bit '90s Nintendo console, complete with two controllers and 21 retro games like Super Mario Kart and The Legend of Zelda preloaded, perfect for gamers of all ages.
For more retro gaming: '80s Mini Arcade Game, $17.99