ACTIVATE THESE INITIATIVES with Young Steward, Addyson AGE 8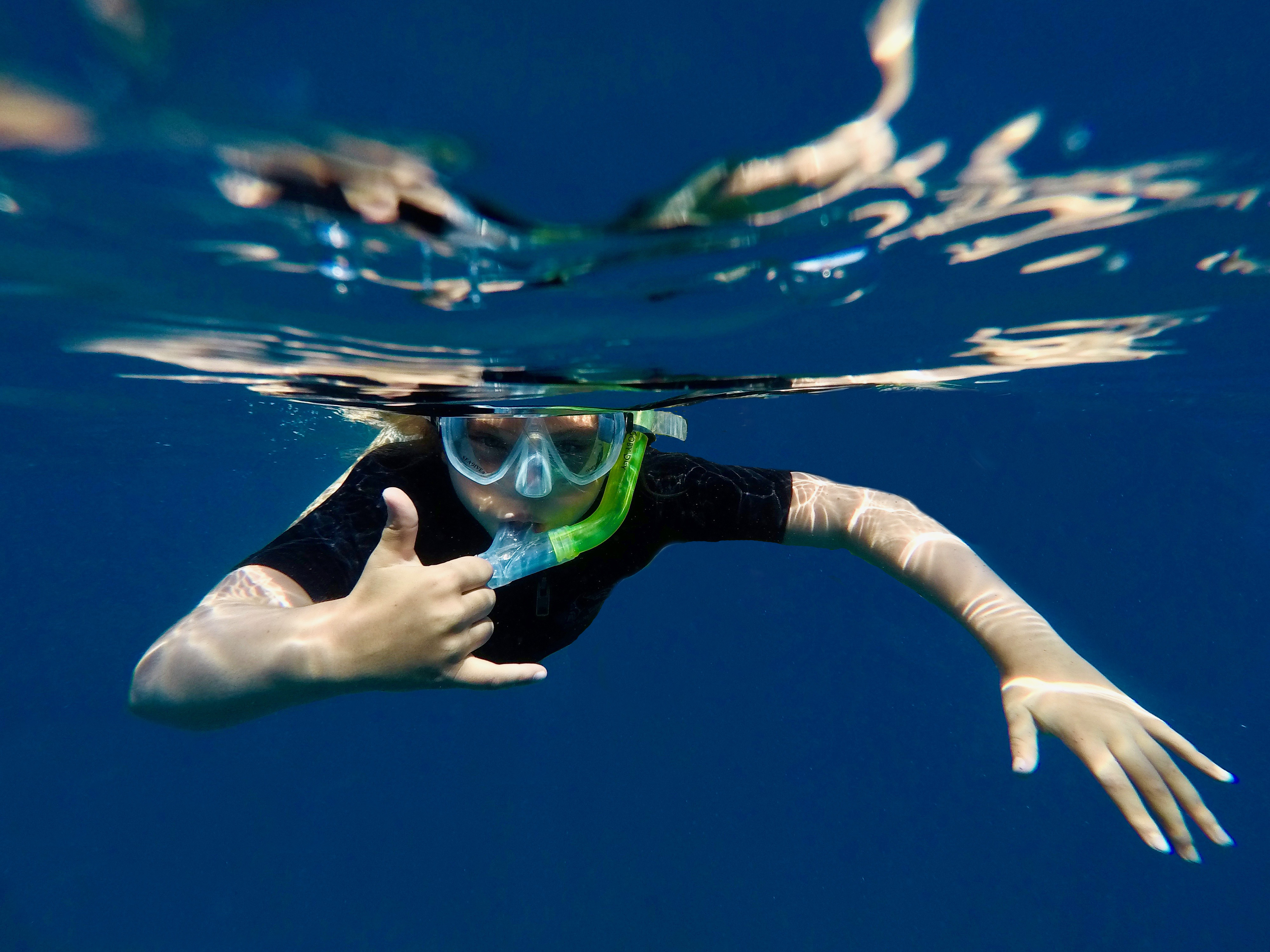 "Plastic Pollution is a problem I want to help solve because I care about all the animals who live in the ocean!"--- Addyson, 8 yrs.
Addy INVITES all-aged Students, Parents, Teachers, Individuals and Organizations to USE her TOOLS & HELPERS through the initiatives found on this page, JOINING HER against PLASTIC POLLUTION!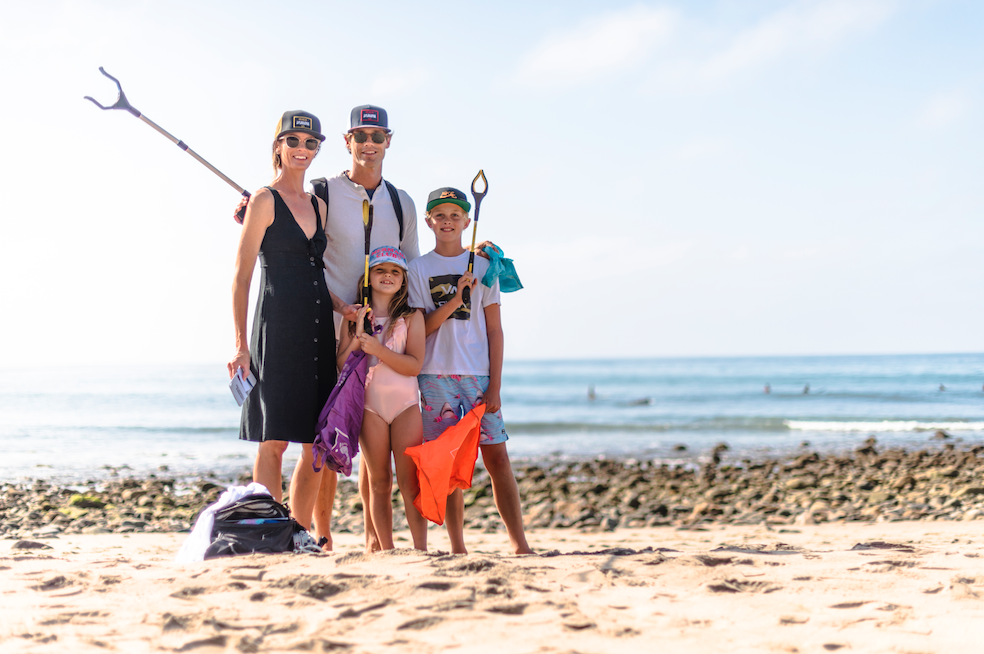 Addyson's mom is her mentor, helping her participate as a steward & 5 Gyres Ambassador, utilizing the ©AP Fundamentals for Young Stewards TOOL & the ©AP Solver6 activation framework. They work together to activate the initiatives found on this page in schools & communities. Addy wants you to be a mentor (or find one!) to activate too! The tools offered on this page will HELP YOU JOIN ADDY, by connecting you to leading organizations, high level resources, and REAL WAYS you can participate as an environmental steward & mentor in your community!
USE THESE TOOLS TO HELP ACTIVATE Addyson's 6 INITIATIVES:
DOWNLOAD: Addyson's FLYER TO ACTIVATE TOOL (Addy prefers you use email to distribute this tool).

ADULT HELPERS & COLLEGE STUDENTS ACTIVATING Addy's Initiatives as a MENTOR use the MENTOR Helpers Activation SCRIPT TOOL to introduce Addy's Activation Page. (College students GAIN VOLUNTEER CREDIT when activating Addy's initiatives with younger students, learn how within this tool link!)
NEED A MENTOR? Want to participate in activating but don't have a mentor? CONTACT US (contact@addypres.org) and we'll help you find one! Be sure to type SUBJECT: I NEED AN AP MENTOR
WANT Addy & HER MENTOR to help ACTIVATE YOUR SCHOOL or COMMUNITY? CONTACT AP. Addyson & her mentor love to VISIT schools, hotel kids clubs, events and other opportunities that connect them to communities & help activate Addy's initiatives, through a family friendly mindful art and awareness experience!  (Please email contact@addypres.org  SUBJECT: I'm a [school leader, commerce partner, organization, group] Interested in learning more about an AP Young Steward ACTIVATION VISIT)
ACTIVATE Addy's INITIATIVES NOW!
ACTIVATE INITIATIVE #1 Awareness Tools for All Ages:
LEARN MORE & BECOME A PLASTIC POLLUTION AMBASSADOR TOO!


Addyson is an AP Young Steward AND 5 Gyres Ambassador. This great program and organization work to put science into action!  Learn more by visiting the 5 Gyres Institute Website. As an ambassador Addyson is learning & sharing sustainable solutions to replace one use plastic. She urges others, like her, to REFUSE Single Use Plastic because plastic is a material the earth CANNOT digest. It doesn't biodegrade, so every piece that has ever been made is still here, polluting the planet. Plastic Pollution and Climate Change are parallel global emergencies. These crisis have the potential for catastrophic affect if action is not taken on a global scale NOW. Addy says, "don't just ACT for us, act for the animals who can't."
ACTIVATE USING THESE STEWARDSHIP TOOLS
READ & ACTIVATE NOW: AP Young Steward ADDY's  5 Gyres AWARENESS STORY then use Addy's Mentor Toolbox video to help others activate the rest of Addy's initiatives in your school & community!
PLEASE WATCH & SHARE the Plastic Pollution Coalition MAIN PAGE VIDEO: Open Your Eyes, narrated by Jeff Bridges. You'll find many Plastic Pollution Coalition resources within Addy's initiatives.
VISIT NOW: Plastic Pollution Coalition FREE GUIDES to going Plastic Free. These guides can assist schools, towns, events, restaurants & families in going plastic free and HOW TO GET STARTED.
EDUCATORS: Please see the bottom of the page for more activities, Next Gen Science curriculum & additional resources we offer and connect you to.

WANT TO BECOME a 5 Gyres AMBASSADOR TOO? JOIN Addyson as a 5 Gyres Ambassador, gaining all the tools you'll need to turn science into action! Learn More NOW. #5GyresAmbassador
ACTIVATE INITIATIVE #2 for families, groups & communities:
HOST A FILM, FOOD, FRIENDS & FAMILY NIGHT WITH THESE TOOLS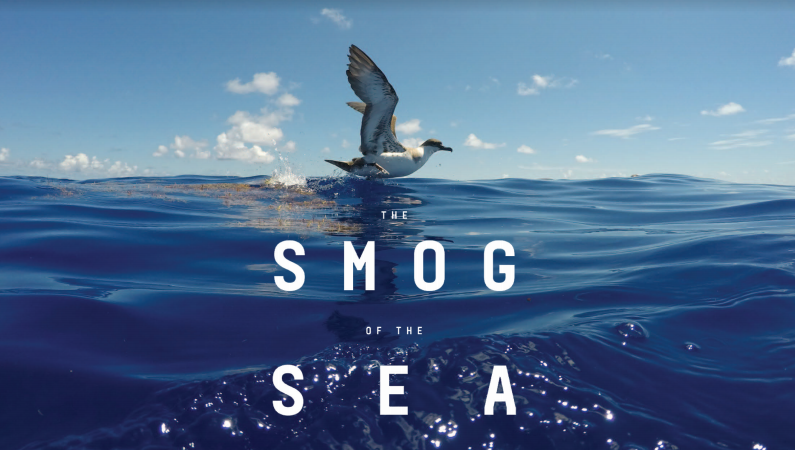 Addyson wants you to know that WASTE MANAGEMENT, CONSUMER LIFESTYLE & CORPORATE RESPONSIBILITY are all contributing to the plastic pollution crisis. Regenerating the health of our marine habitats is essential to our human existence. Microplastics are wreaking havoc on an ecosystem that is dependent on phytoplankton... these little organisms produce 70% of our Earth's oxygen AND SEQUESTER 40% of our carbon.

ACTIVATE USING THESE STEWARDSHIP TOOLS
Addy WANTS YOU TO JOIN HER in using the 5 Gyres SCREENING KIT to host a school or community film night that inspires water stewardship AND she welcomes you to direct your community to her page to activate sustainable solutions after this screening! If you host a screening and promote it on social media, be sure to use the hashtags: #AAOPlasticFree #PlasticFreeHawaii #TheSmogOfTheSea #AddyPresInspires

Addy wants you to see the 3 minute FILM TRAILER NOW
Addy ART: Addyson likes to do art while she watches documentaries on Plastic Pollution. She wants you to DOWNLOAD her AP Plastic Pollution Steward ART Project!
ACTIVATE INITIATIVE #3 for All Ages:
USE TOOLS for CLEAN UP IMPACT and INSPIRE LOCAL RESTAURANTS to go #PlasticFree!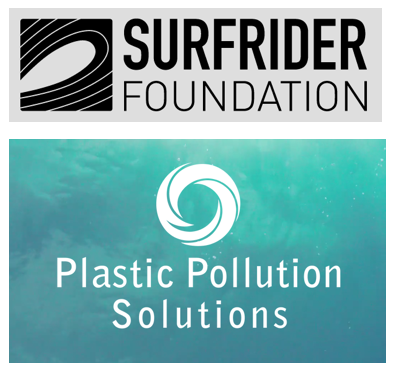 Addyson participates in beach clean up efforts with her family and the amazing Surfrider Foundation. If Surfrider is out of your neck of the woods, contact them and they can help you start a chapter!!
Young stewards can create any simple playground, park, neighborhood or other community clean up effort with their adult helpers. It doesn't matter if your effort is 1 or 100, it's all movement in the right direction! You can also sign up for Surfrider clean ups from the link below and use Addy's letter tool to make the experience more impactful, for you or your group! Addy urges you to learn more about SINGLE USE plastic, recycling myths and realities from the science provided by 5Gyres: Read more.
Addyson urges others to REFUSE Single Use Plastic. When Addy is out to eat with her family, she brings utensils, refuses straws and to-go items and takes the opportunity to talk to managers about replacing one use plastic in their business', using the Surfrider Ocean Friendly Restaurant Guide (link avail below). Addyson is always kind and polite when she makes these requests and hopes others will do the same! She hopes more business' will work to reduce their footprint and recommends corporations call her friend, Lia at Plastic Pollution Solutions to help their success!
ACTIVATE USING THESE STEWARDSHIP TOOLS
DOWNLOAD Addyson's "SEND IT BACK" Letter TOOL to SEND A PIECE (or several) of plastic packaging, product or other waste BACK TO THE MANUFACTURER (Addy's tool makes this a sustainable solution by introducing the corporation to Plastic Pollution Solutions who will help them reduce their plastic footprint!).

SIGN UP for a Surfrider Cleanup or event: sign up to volunteer for a Surfrider clean up or other event. Be sure to use Addy's Letter Tool to send back what you find!
USE THE TRASH BLITZ TOOL for your clean up effort: Through an L.A. based pilot, powered by 5 Gyres, the TrashBlitz web app collects data on litter and single-use plastic items. This data will give city lawmakers and citizens a better picture of the plastic pollution entering waterways in order to turn science into solution! VISIT MICRO-SITE & SIGN UP NOW!
Introduce Surfrider's Ocean Friendly Restaurant Program TO YOUR LOCAL RESTAURANTS with Addyson's Ocean Friendly Restaurant Activation SPEECH & FOLLOW UP LETTER TOOL. Print the tool and bring it with you or bring the template up on a smart device while there. Use it to approach the restaurant manager/owner while dining next time you're out with family and friends! Then edit the template to follow up, guided by the directive on the tool!

Share your cleanup! #YouDroppedSomething #AddyPresInspires #ForThePlanet  @AddyPresLFStyle @5Gyres @Surfrider #PlasticFree

ACTIVATE INITIATIVE #4 for All Ages:
BE A CIVIC LEADER for PLASTIC POLLUTION WITH THESE LETTER & ACTION TOOLS.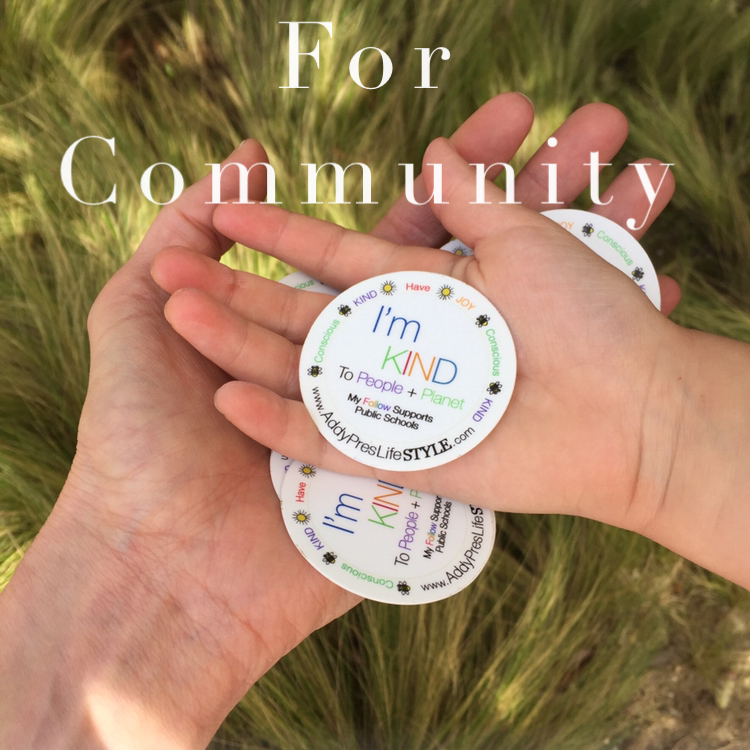 Addyson wants to inspire you to learn more about how laws, leadership & lifestyle can help the plastic pollution crisis. These tools & suggestions will help you participate as you grow into your stewardship responsibilities!
Addy invites mentors to share & discuss this LA Times article by Annie Leonard & Martin Bourque: Berkley Isn't Just Attacking Plastic Waste, It's Rejecting Our Entire Throw Away Culture. Have a conversation with your young steward(s) about the impact of policy and how adult choices are heard through voting. Use Addyson's letter & script tools to help young stewards share their voices & thoughts with leaders! Addy asks adult helpers to consider taking their young steward(s) to visit local city or state leaders office's. They can even share their thoughts on plastic pollution while there, then use letters to follow up!
ACTIVATE USING THESE STEWARDSHIP TOOLS
USE Addy's "CHANGE IT UP" Letter Tool to CONNECT with your LOCAL and STATE LEADERSHIP on Plastic Pollution Policies that can change our world! Adult Mentors can help young stewards look up laws and current events related to the plastic pollution crisis to learn more. Then use this letter tool to offer support or thoughts!
Be A LEADER for WASTE MANAGEMENT when you USE Addy's PLEDGE to go Plastic Free SCRIPT TOOL to approach your principal, PTA and student leadership for HELP enact a PLASTIC FREE PLEDGE WEEK (and waste system) on your school campus. When you present with this tool, also use the Waste Management VIDEO: Waste Sorting in Palo Alto Schools, which offers solutions you can enact on your campus with student helpers, this becomes a sustainable solution if your week turns into a program! 5 Gyres Ambassador, Addyson asks you to REFUSE the top 5 sources of single use plastic on your campus and at home: bags, straws, WATER BOTTLES and to-go containers & cups.
As an ADULT HELPER, assist young stewards to learn from your ACTION, when you CONTACT Leadership about important topics from the Surfrider Action Alert Center Page.
For high school level stewards & their educator mentors, we offer the opportunity to read and discuss the 5 Gyres B.A.N. List 2.0: Are BioPlastics The Answer, An Overview (page 9-31). Then offer your students the opportunity to contemplate solutions and consider sharing these ideas with leaders. The solutions are not established and we all need to work together to find & activate them! You might also offer the opportunity to write letters to leaders that prompt them to support consistent labeling on all products and packaging using industrial standards and more "truth in advertising".
Become a civic leader by following the step by step Plastic Pollution Coalition Guides to banning plastic bags & expanded polystyrene foam from use in your community!
Share your story: #AddyPresInspires @AddyPresLFStyle @5Gyres #PlasticFree #CleanSeas
ACTIVATE INITIATIVE #5 for All Ages:
TOOLS for WASTE SORTING, WASTE REDUCTION & GRATITUDE for WASTE MANAGEMENT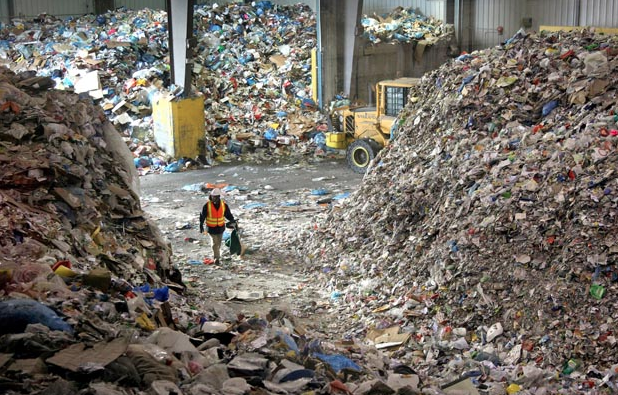 Addyson wants you to know that RECYCLING plastic waste is not a sustainable solution, and only 9% of all the plastic produced since the 1950's has been recycled (or incinerated, which causes carbon emissions!) The rest is still being pushed around the planet or breaking down into tiny, toxic pieces that cause plastic pollution. This plastic pollution isn't a simple clean up effort, because the small pieces pollute more like a smog than an easy "scoop-able" clean up.
Addyson hopes you'll learn more about your own local waste management system, proper waste sorting (including COMPOSTING and avoiding WASTE CONTAMINATION), so you'll enact ways to participate in REDUCING your waste and learn how you and your family, class, community or organization can make an impact with these important practices and prompting leadership to enact better community based solutions!
ACTIVATE USING THESE STEWARDSHIP TOOLS
Addy recommends this quick YouTube link to gain inspiration & activate better sorting at your home or school campus: Waste Sorting in Palo Alto Schools VIDEO
DOWNLOAD and POST on your fridge or in your classroom, Addy's BASIC RULES FOR WHAT GOES IN THE RECYCLE BIN
Visit this Waste Management Site to learn more, AS A FAMILY, CLASS, ORGANIZATION or COMPANY, about proper sorting practice from a RECYCLING perspective. BUT REMEMBER, recycling ISN'T a sustainable solution for plastic pollution, although sorting is important because we have so much plastic already here. REFUSING PLASTIC and moving toward REPLACING it is the more sustainable solution.

REDUCE YOUR WASTE at School & Home through LUNCH TIME! READ our AddyPresLifeSTYLE article: Solutions for Eco-Friendly Lunches, partnered with Addy's #4 initiative TOOL:Plastic Free Pledge Script to leadership to approach your school leadership to activate a zero waste lunch system at your school!
DOWNLOAD Addyson's Waste Management THANK YOU LETTER TOOL  and SEND IT to say "thank you" to your local waste management workers, who sort through all the waste we wave goodbye to on trash day!
ACTIVATE INITIATIVE #6 for All Ages:
ACTIVATE A CORPORATE RESPONSIBILITY PROGRAM WITH CRAYOLA & THESE SCRIPT TOOLS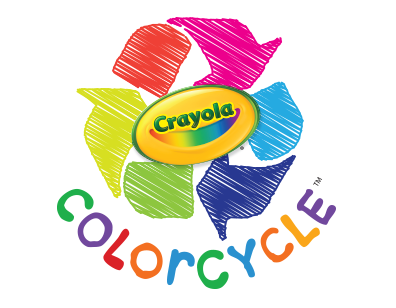 Addyson and her Girl Scout Troop, 65505 ACTIVATED THIS CORPORATE RESPONSIBILITY PROGRAM on their school campus, and think you should too! Corporate Responsibility programs are so important for the effective clean up of plastic pollution. These programs are enacted by corporations who care about cleaning up their mess, while they they work to improve their plastic footprint. Many corporate responsibility programs require consumer participation to keep waste out our overflowing landfills and ocean habitats, so PLEASE PARTICIPATE IN THEM... AND you can recommend any corporation to call Lia at Plastic Pollution Solutions, she can help them reduce their corporate footprint!
*To make this initiative a sustainable solution (continuing the Color Cycle program once it's enacted) you'll need to designate a school level student team to manage a regular collection (perhaps monthly) of the items, then download & print shipping labels (provided by Crayola) and send these items back.
ACTIVATE USING THESE STEWARDSHIP TOOLS:
USE Addyson's GIRL SCOUT TROOP 65505's SCRIPTS to ACTIVATE this program on your K-12 school campus (edit based on your age). Use the Crayola Activation SCRIPT TO ADULTS to inspire your Teachers & PTA (at a school site council meeting) then use the Crayola Activation SCRIPT TO KIDS to inspire your student body to participate (at an assembly), just like Addyson & her troop did! 
You'll need the Crayola Color Cycle Directive to kick off this SUPER SIMPLE program on your school or in your community!
Share your story! @AddyPresLFStyle @Crayola #AddyPresInspires #ForThePlanet #AllTogether
---
SHARE YOUR ACTIVATION WITH THIS SOCIAL MEDIA STEWARDSHIP TOOL

Outreach is key for sustainable solutions! When you activate stewardship using Addyson's TOOLS & HELPERS, SHARE YOUR EXPERIENCE and be sure you TAG @AddyPresLFstyle #AddyPresInspires!
Our Young Stewards like to know they're impact is changing the world!
We offer the following copy to cut and paste for your post:
We're activating sustainable solutions for PEOPLE & PLANET with AP Young Steward Addyson! JOIN US in utilizing this Young Steward's TOOLS to activate YOUR COMMUNITY by visiting her AddyPresLifeSTYLE Young Steward's ACTIVATION page NOW!

A Little MORE FOR EDUCATOR MENTORS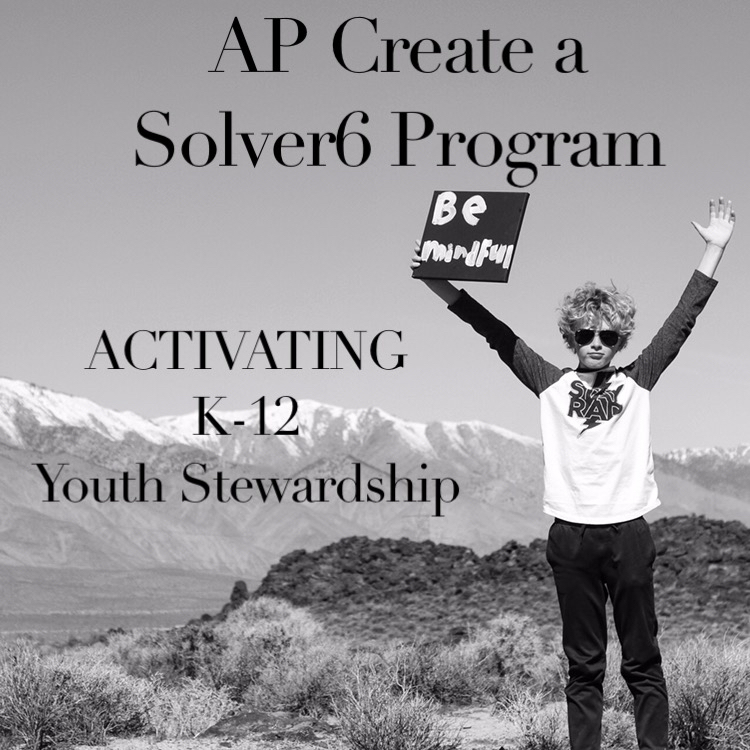 IF YOU ARE AN EDUCATOR WHO WANTS TO ACTIVATE THE INITIATIVES ON THIS PAGE, BUT NEED SUPPORT, PLEASE CONTACT US (contact@addypres.org) & learn more about the AP Give Program.

For TEACHERS & MENTORS who are activating Addyson's page, we also offer the AP Plastic Pollution ©Solver6 with more K-8 classroom activities & curriculum. Please  CONTACT US (contact@addypres.org) with interest in receiving this toolset! (**Please include this copy in your email: I'm activating young stewards against plastic pollution and I'm interested in Addyson's Activities & Awareness ©Solver6, please send it to me!***)
WE ALSO OFFER: Plastic Pollution Coalition's free K-University curriculum downloads and 5 Gyres Next Generation Science Curriculum.
DO YOU HAVE STAND OUT STEWARDS? DO THEY HAVE INITIATIVE IDEAS? After you mentor your students to activate Addy's initiatives, you can offer your students the opportunity to BECOME A FEATURED ©AP YOUNG STEWARD! Educators who participate in the ©AP Create a Solver6 Program, gain SUPPORT, the ©Solver6 Activation Framework & so much more for their schools. Standout Stewards from this program gain the opportunity to become featured AP Young Stewards! Open these opportunities when you participate in the AP GIVE Program!
DONATE to SUPPORT Addy's WORK!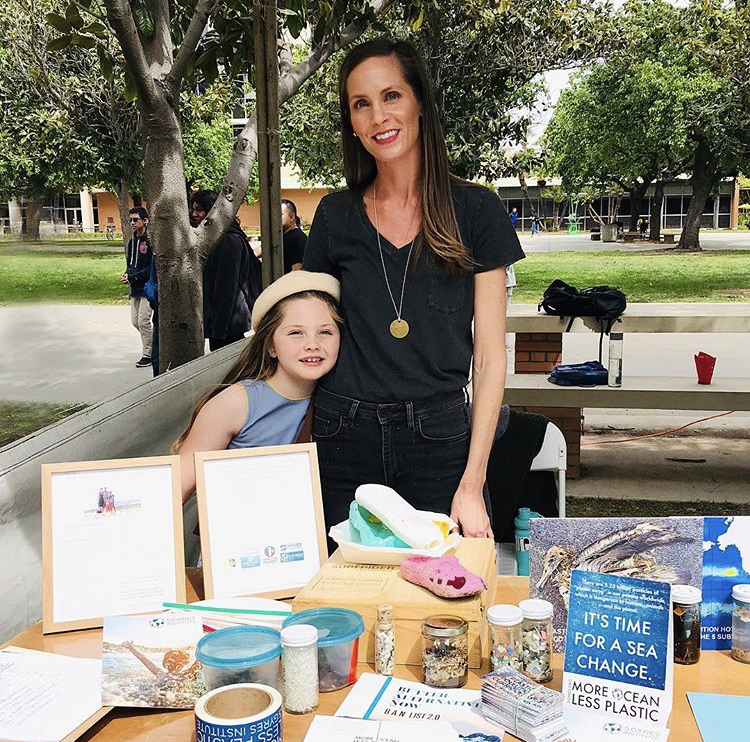 PLEASE CONSIDER YOUR DONATION to help our APYS Addy, do all these impactful things to activate her initiatives:
*School, business, organization & event IMPACT VISITS.
*Visits with Leaders & Community Partners to activate my page's initiatives.
*Participation in TABLING opportunities with HELPER partners & alliances.
* College CAMPUS VISITS that activate the APYS Mentor Program and bring college mentors to public elementary Campus' to ACTIVATE Addy's sustainable solutions!
Processing ...
THANK YOU FOR YOUR KIND SUPPORT FOR PEOPLE & PLANET!
THANK YOU FOR ACTIVATING with Addy!

---
Thank you for your participation in these sustainable solutions! Please continue to learn more about WHAT YOU CAN DO NOW to make a positive impact on Plastic Pollution, guiding younger stewards through your modeled behavior. Plastic Pollution is a very serious environmental threat that impacts our world on a global level. The next 12 years is our window of opportunity to turn the damage around...

Addyson will be 20 years old in 12 years, how old will your children or young students be, and what do you want to hand them?
VISIT 5 GYRES FAQ's Page to learn more about the impact of Plastic Pollution