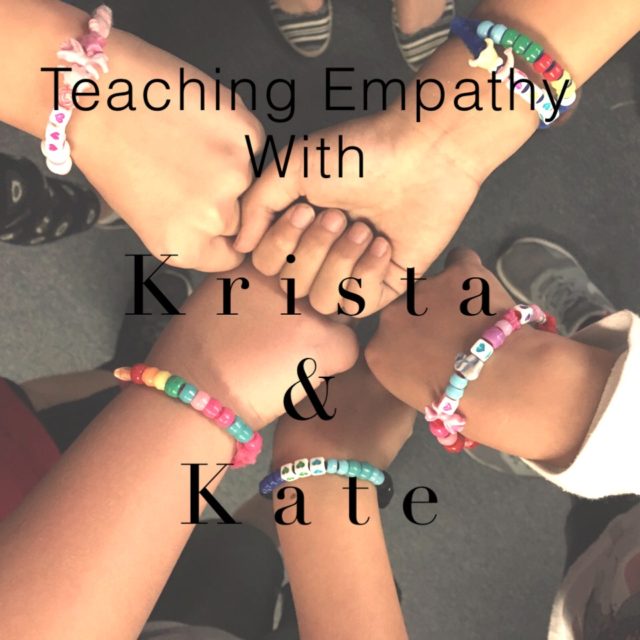 Teaching Empathy with Krista & Kate
Article written by, Vanessa Cole
Kate and Krista, elementary educators in California, are passionate about bringing SEL to their classrooms. They know the benefits for their students and want to make these opportunities available to them. They also know that SEL is not a simple series of activities or lesson plans, but instead an evidence based, integrated framework that must be implemented and valued from a school and district level approach. While this value is built, they continue to do all they can in their classrooms to support their students.
Recently, Krista & Kate spent a month focused on teaching Empathy. They talked about what empathy means with their students and implemented several opportunities for their students to apply the trait. They also utilized behavior issues they experienced in the month to discuss empathetic actions. Kate and Krista took their SEL efforts a step further by drafting a flyer for parents to support their classroom efforts. The flyer explained what they were doing in the classroom to support their students in building the trait of empathy and what parents could do at home to support them. The flyer also gave reading suggestions and discussion topics that build EMPATHY Skills. Kate & Krista were able to make the flyer a school wide effort and it is now a school wide monthly distribution letter to parents!
EMPATHY Activities Kate & Krista Offered in the Classroom
Throughout the month Kate and Krista sent their students home with a challenge to find ways they could exercise empathy at home. They felt so inspired each morning when they took time to share these stories from home as a class! They also read the following books and did these classroom activities!
Books & Activities For Krista and Kate's Empathy Classroom Series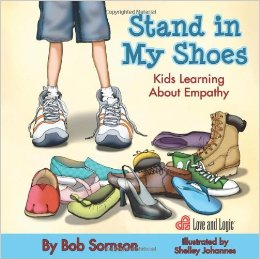 READ: We read the amazing book "Stand in My Shoes" by, Bob Sorenson. Kate recounts, "My students were GLUED to it! The book does a great job of giving real life examples of what empathy looks and sounds like. As we read, we discussed what the idiom "stand in my shoes" truly means."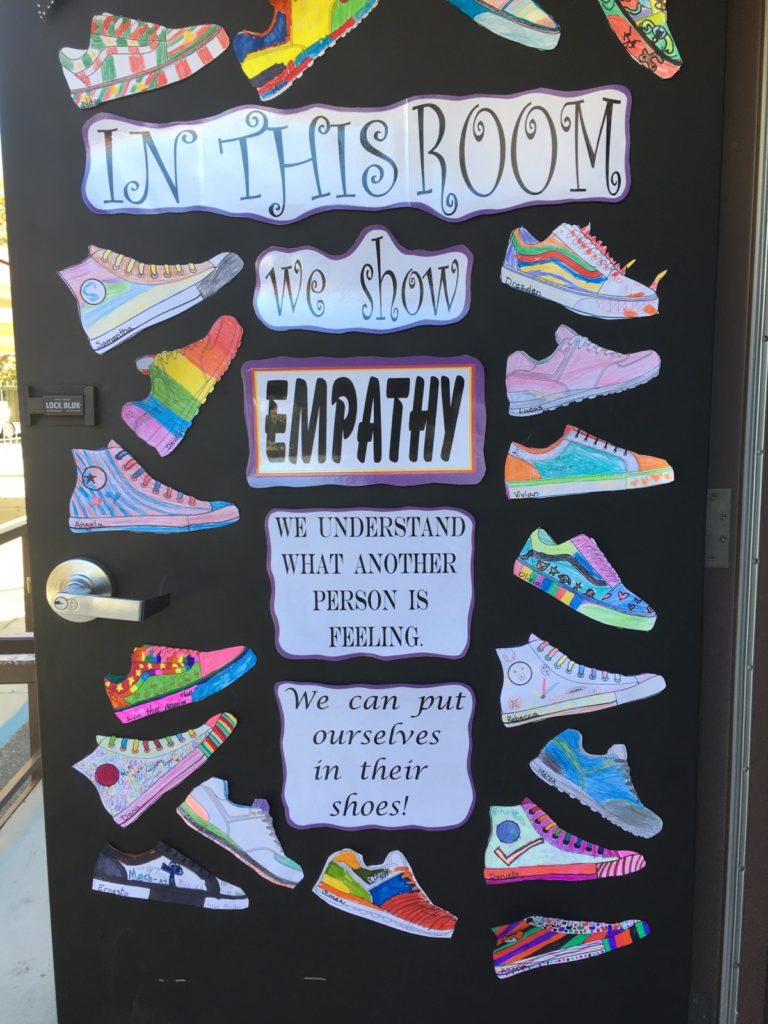 ACTIVITY: "We prepped several detailed shoe shapes, we found online to create trace-ables. After the story, each student selected a shoe shape to trace and color. We asked them to choose colors that reflected how they felt after reading the story. Then we used all the colorful shoes to decorate our classroom door to remind us to use EMPATHY in our actions."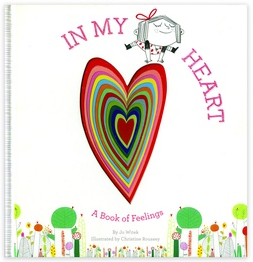 READ: "At the end of the month, as a follow up of all that we had learned, we read "In My Heart" by, Jo Witek. The lively illustrations kept our students completely engaged and the story is full of descriptive similes of all the different feelings we have."
ACTIVITY: "As we read, In My Heart we listed all the different emotions that were portrayed in the story. After the story, students were broke into groups we knew had previous communication conflicts. We set colored beads and pipe cleaners out for the activity. The students were instructed to share their thoughts on the story and what they felt about empathy & friendship with one another. Then the groups were asked to give meaning to the different colored beads and pipe cleaners and create bracelets that represented the groups choices. When all the students were finished we discussed the bracelets as a class... it was amazing to see kids that previously had conflict with one another working together!"
Three Take-Aways from K & K's Classroom Empathy Experience
The biggest take-aways for us were discovered through three steps:
1. Help students understand the abstract concept of empathy. Using books was very helpful for this success.
2. Talk about it! Talk about it! Talk about it! We were conscious to point out empathetic situations every chance we saw them. By challenging the kids to look at other people's perspectives in all different situations the impact of empathy really started to resonate with our students. They could actually FEEL the power.
3. Connect with families at home. Teaching the kids that what we learn at school is intermingled in how they live their lives really connected with the daily challenge and morning discussions. Our students felt a partnership, and parents did too!