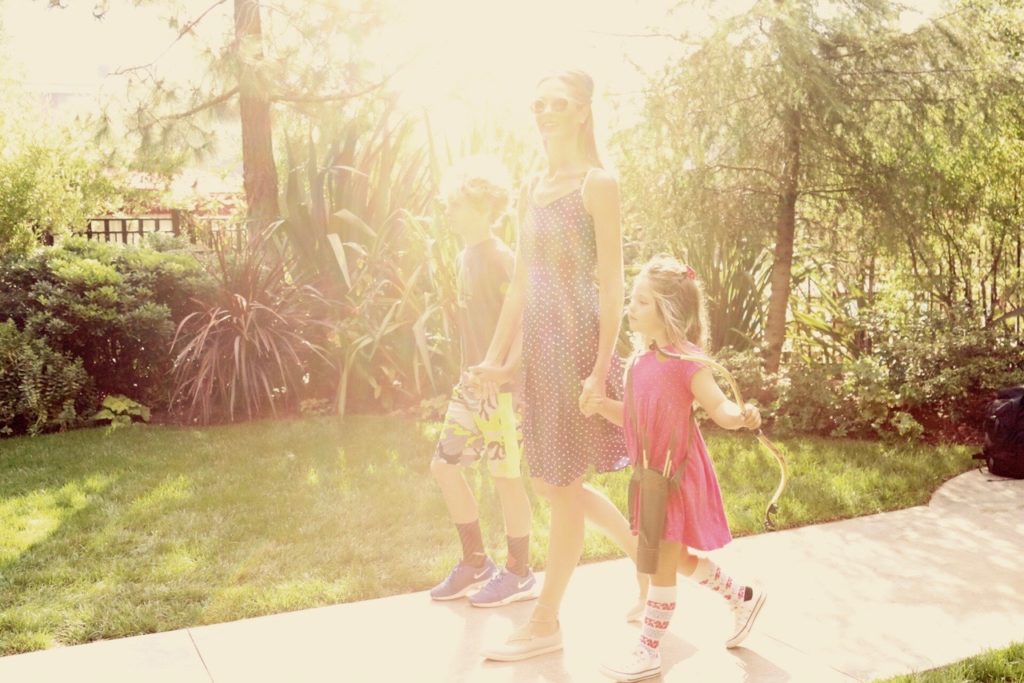 A Mindful Escape at The Happiest Place On Earth?? Possibly, With Perspective.
Every Fall, after the start of school, we reward our kids for their successful transition back to school routines with a Disneyland trip. We take a few days to escape the reality of life to parle in a fantasy land of indulgent scents, adorable characters and memories we've created from a tradition of going.

Disneyland, at first glance may not seem like a "mindfully centered" retreat, more of an over-stimulating EXPLOSION of the senses! But, with the right perspective, your family can find mindful balance where ever they are, valuing the importance of decompressing and finding joy. Our trip was less about WHERE we were and more about WHAT WE WERE THERE TO DO. We looked at the vacation as a way to emotionally connect with the kids and to put all the rest of the world to the side as we did that. By choosing Disneyland, we actually escaped reality for a short duration... and we unexpectedly stumbled upon valuable life-lesson opportunities while visiting the Happiest Place On Earth— (beyond eating way too much "sometimes" food!)
*In staying true to our effort to "take in" the trip and stay connected, we began each morning with a simple 3 MINUTE FAMILY MEDITATION SESSION (this is super simple in our family: in a relaxed state, we sit on the bed or the floor with no TV, phone or distracting stimulation thinking, quietly of what we want to FEEL in the day and how we might achieve that). This helped us all begin the day centered in our own bodies and senses, making for a better day all around. HeadSpace is a great online centering tool that can be used anywhere you have wifi!  You can get a free trial here to see how your family might like it!
*Once we headed to the parks, we made use of the "in line" time, (as we all know, a considerable amount of a Disney visit is spent here) and vowed NOT to break out our phones (except for photos of course!), instead taking the opportunity to discuss that patience while waiting for something offers the opportunity to truly feel the JOY of what you waited for in the end. We asked the kids to take in their surroundings while they waited, as PART of their experience.
The kids were great sports, but at one point our daughter said, "Mommy, the cotton candy LOOKS really pretty and fluffy, and I am wondering what it would feel like to touch it, but can I just TASTE it!"---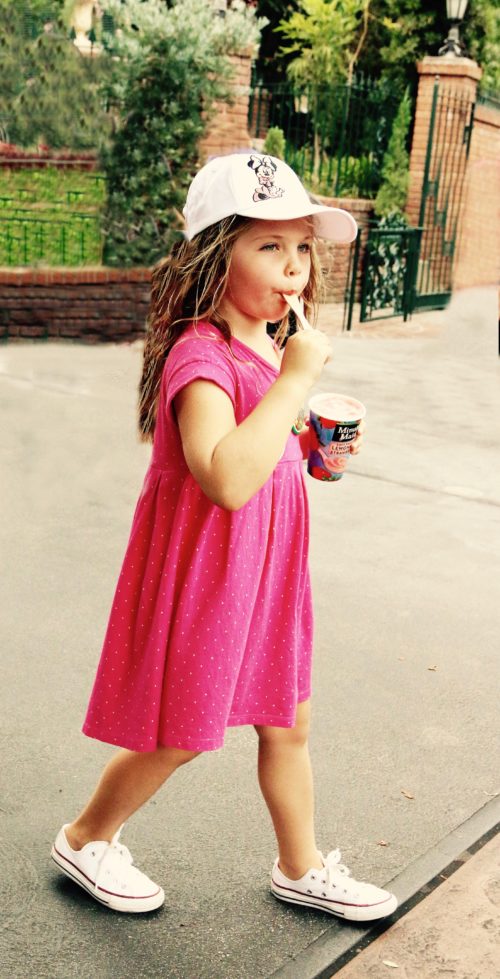 I guess, the lesson here is, don't over-discuss & forget to just LIVE in the moment, as you start the quest to instill mindfulness. The important thing is that you are putting in the effort to shift the mindset! This worked for a while-- thankfully the lines weren't long!
*We continued to indulge in some of the scents, and "discuss" other sounds and interesting things all around. It really did make the day more enjoyable and memorable!
*If a ride stalled or stopped to let a person with disability get on, we discussed empathy and patience for what other people's life challenges might be.
*We discussed different cultures and physical attributes as THE BEAUTY OF DIFFERENCE that creates an interesting and wonderous landscape for our world.
I know I'm making this all sound blissfully easy, please know we still had the sugar and exhaustion melt downs (because sugar truly should be a sometimes food, it is terrible for the mind and body)--- at one point our little girl said,
"Mommy, do you think we should Meditate right now."
... and I thought, so it is resonating! The effort is what counts here, a progression. When you consciously make the effort to be present, it's amazing the conversations you can have with your kids in line, at home or anywhere, committing to LIVING in those moments, it brings depth to them, and slows things down a bit.
Because Disneyland is so FULL of grand things to intrigue the senses, we took advantage of "Disney quiet zones" periodically throughout the day. These are deliberately quieter places in the parks for families to give their senses a retreat?! They're awesome!! We like to use these opportunities to recenter, eat a healthy snack and relax so our day remains fun vs. overwhelming. Read more about these quiet zones here.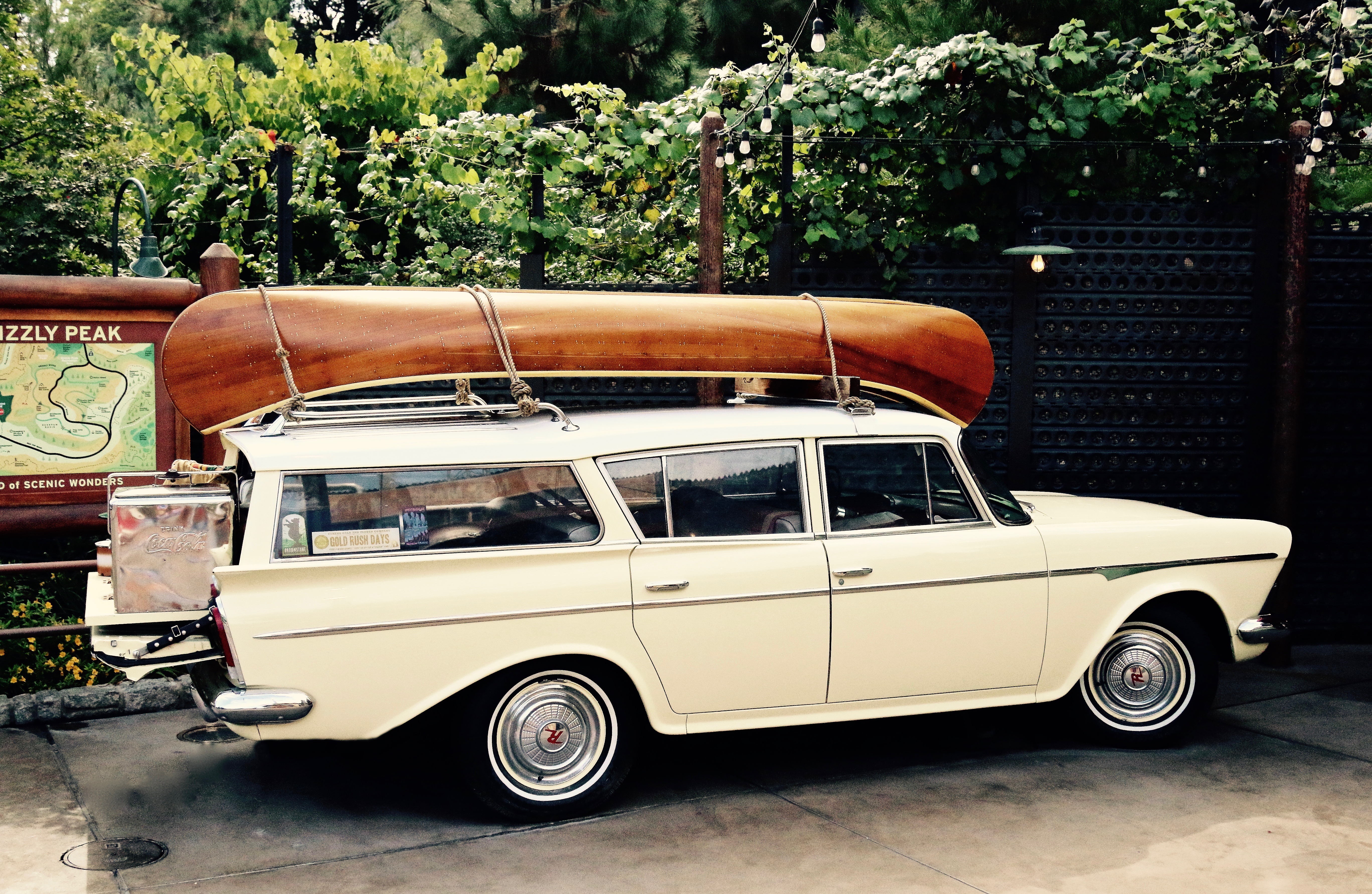 In September, the Autumn flair, at the Pirates Lair on Tom Sawyer Island and the Animal Petting Jamboree are usually our favorite quiet zones to visit--- BOTH of which were CLOSED this visit!! BUT we happily excused Disneyland for the closures because----they are building the NEW STAR WARS LAND in the vicinity of these closures!!!
So instead of our usual spots, we found other quiet zones: one in Toon Town, which I highly recommend! Chad and I had the opportunity to sit by a fountain, listen to the quiet water running, reflect on memories of how cute Addy and Pres were as tiny little ones on past trips--- and watch the kids play on structures, meet characters and roam freely in an enclosed area.
Our absolute favorite quiet zone is located in California Adventure Park called the Redwood Creek Challenge Trail… it reminds us of Yosemite, perhaps it was modeled after this majestic place! Here, you get the chance to massage your senses to the sound of running water, swaying trees, soothing music and a place for the kids to unwind, climb, slide and sway quietly. You'll feel revitalized to go get crazy on rides and eat a HUGE ice cream cone when you leave (by the way, the biggest and best soft serves are on the California Adventure Park's Pier-- Clarabelle's in Toon Town sells them too, but they are much smaller--- my thought here, GO BIG OR GO HOME!)
By the end of each day, we were all exhausted but took the last moments before the kids closed their tired, precious eyes to ask what their favorite part of the day was… each night, they said......
"Going on rides with YOU."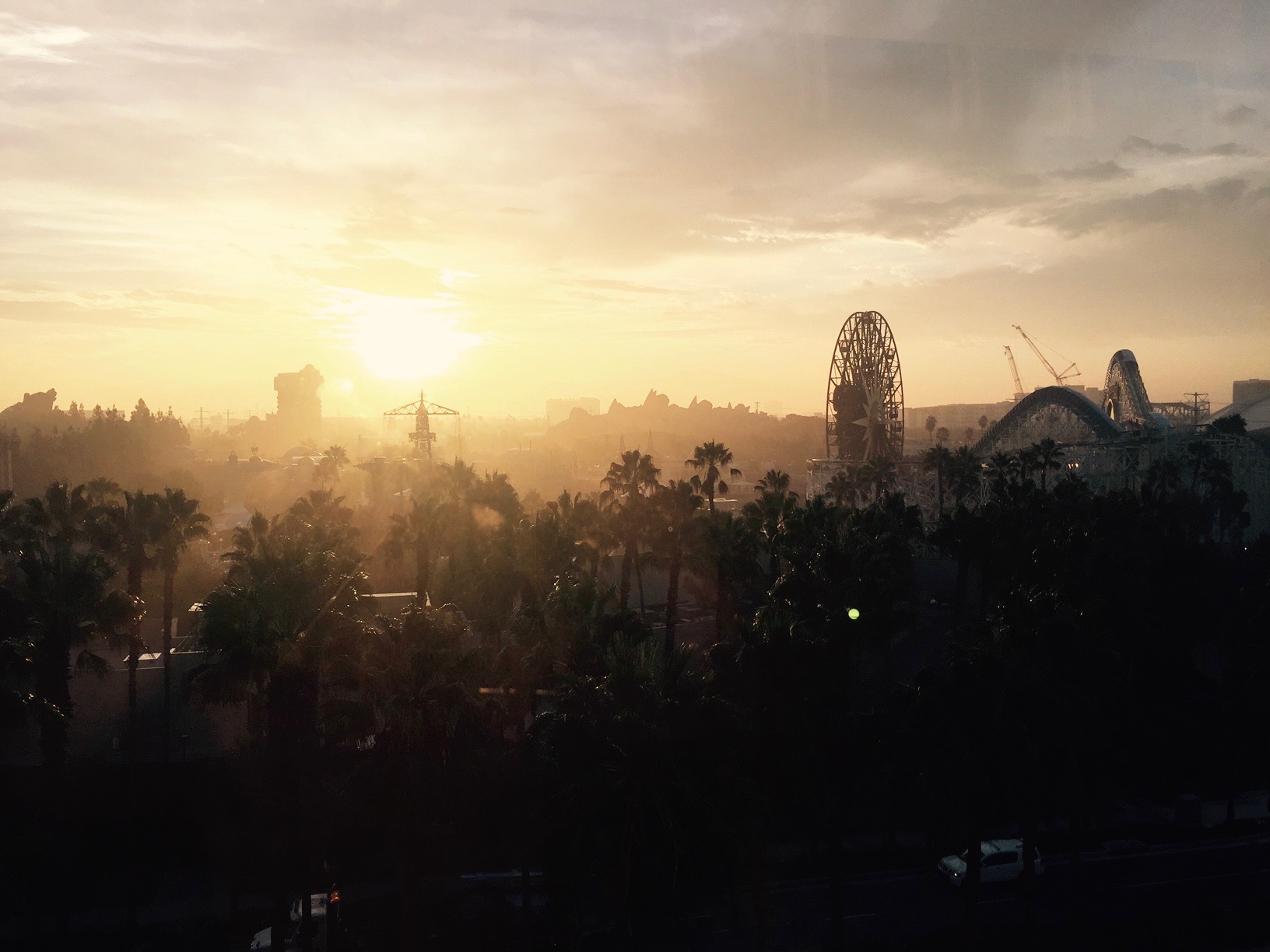 Save
Save
Save
Save
Save
Save
Save
Save
Save
Save