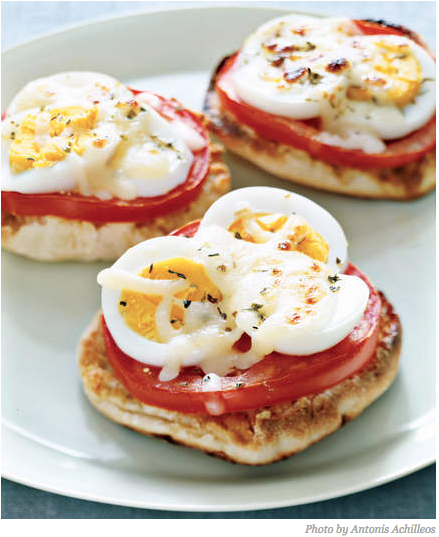 3 Kid-Friendly Breakfasts THEY CAN MAKE!
Real Simple's healthy options for three of our favorite breakfasts make it easy for kids to make on their own! Check out these three recipes:
English-Muffin Egg Pizzas
Protein-rich. Meat-free. Ready in less than 10 minutes. This genius trick for using up leftover hard-boiled eggs proves so delicious, you'll find yourselves making a batch solely for the purpose of preparing these mini-pizzas. First, hard-cook two eggs. (One of Real Simple's favorite methods involves a steamer basket for gentle cooking.) Peel and slice the eggs, then place them atop a few English muffin-halves, along with a small glug of olive oil, sliced tomato, and shredded mozzarella before toasting. Little ones love these open-faced sandwiches for a snack or a meal—but, in truth, kids of all ages scarf these cheese melts down.
Ingredients & Directions
English Muffins, Olive Oil, Tomato Slices, Hard-Cooked Eggs, Grated Mozzarella Cheese, Kosher Salt
Make Hard-Cooked Eggs.
Toast 8 English-muffin halves and place on a cookie sheet.
Drizzle each with olive oil, then layer on tomato slices, hard-cooked egg slices (½ an egg each), and a little grated mozzarella. Sprinkle with oregano and kosher salt.
Broil 5 minutes or until the cheese melts.
Oatmeal With Almonds, Blueberries & Honey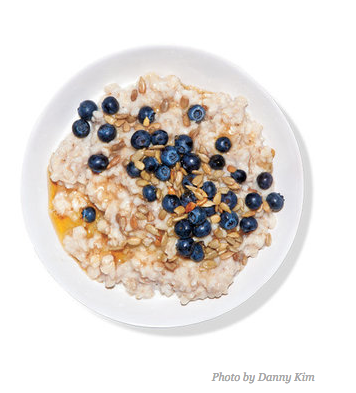 Oatmeal can be adapted to so many tastes! Set the pantry and fridge up so kids can drop in their favorites! You'll have to prepare the porridge but they can doctor it to their liking!
Ingredients & Directions
Quick Cooking or Old Fashioned Rolled Oats, Blueberries, Almonds or Seeds, Agave or Honey
Prepare the oats according to the package directions. Top with the blueberries and sunflower seeds. Drizzle with the agave nectar or honey.
Yogurt And Granola Maple Parfaits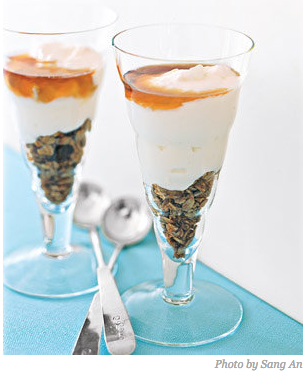 Yogurt parfaits offer kids the opportunity to be creative with color, be sure the right dishes are in reaching area and have them make you one! You're going to be pleasantly surprised at all the amazing things your little chef's can accomplish!
Ingredients & Directions
Plain Yogurt, Granola, Maple Syrup
Place the granola in the bottom of a parfait glass or dish. Spoon the yogurt on top. Drizzle with syrup.