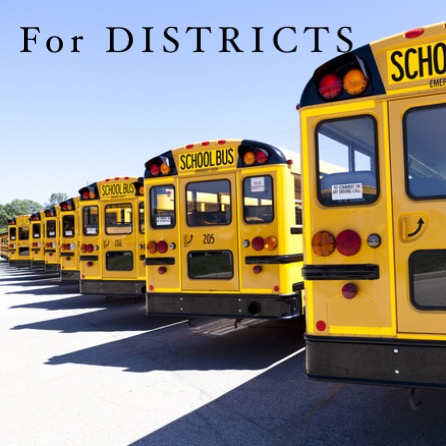 Original site CASEL Recommended Directives for DISTRICT Level SEL
The AddyPresFoundation works to support schools at the district, school and classroom level by bringing Awareness to CASEL (Collaborative for Academic Social Emotional Learning) recommended SEL Programs & their benefits with funding opportunities for program sustainability. Learn more about how we want to support making your district's SEL transition more successful!
CASEL is the world's leading organization, advancing one of the most important fields in education in decades: the practice of promoting integrated academic, social & emotional learning for all children in preschools through high school.
We have navigated the CASEL website to refine and create an initial directive for districts to get started. We recommend visiting the CASEL site for further direction and assistance.
Points of Interest for Districts
For DISTRICT
Why is SEL essential to the school and life success of all children and youth?
Our emotions and relationships affect how and what we learn and how we use what we learn in work, family, and community contexts. On the one hand, emotions can enable us to generate an active interest in learning and sustain our engagement in it. On the other hand, unmanaged stress and poor regulation of impulses interfere with attention and memory and contribute to behaviors disruptive to learning.
Moreover, learning is an intrinsically social and interactive process. It takes place in collaboration with one's teachers, in the company of one's peers, and with the support of one's family. Relationships are the engine of learning.
What empirical evidence supports the effectiveness of SEL Programming?
Several hundred studies using experimental designs with control groups have documented the positive effects of SEL programming on children of diverse backgrounds from preschool through high school in urban, suburban, and rural settings.
The research clearly demonstrates that SEL programming significantly improves children's academic performance on standardized tests. Moreover, compared to control groups, children who have participated in SEL programs have significantly better school attendance records, less disruptive classroom behavior, like school more, and perform better in school. The research also indicates that children who have participated in SEL programs are less likely than children in control groups to be suspended or otherwise disciplined.
What are the components of evidence based school-wide SEL programming?
Effective SEL programming provides students with opportunities to contribute to their communities, families with opportunities to enhance their children's social and emotional development, school personnel with ongoing professional development opportunities, and community groups with opportunities such as after-school and before-school programs in partnership with schools (CASEL. 2013. CASEL Guide: Effective social and emotional learning programs – Preschool and elementary edition. Chicago, IL: Weissberg, R.P., Goren, P., Domitrovich, C., Dusenbury, L. P.). Key components of effective SEL implementation in schools include:
• Instruction in and opportunities to practice and apply an integrated set of cognitive, affective, and behavioral skills.
• Learning environments characterized by trust and respectful relationships.
• Coordinated implementation that reinforces classroom, schoolwide, out-of-school, and at-home learning activities.
• Systematic and sequential programming from preschool through high school.
• Developmentally and culturally appropriate behavioral supports.
• Ongoing monitoring and evaluation of implementation for continuous improvement.
Why is it important to use an evaluated, evidence-based SEL curriculum?
Many available SEL programs have core elements based on an underlying theory of how desired student changes are achieved. Schools interested in implementing an SEL program are urged to start by familiarizing themselves with evidence-based programs featured in the CASEL Program Guides. This will give them a better understanding of how these programs work and enable them to adapt such a program to meet the needs of their students and get buy-in from their teachers without compromising the integrity of its core elements.
How can your district or school financially sustain the CASEL Social Emotional Learning work?
Through CASEL's work with partner districts, they have supported school systems committed to implementing districtwide social and emotional learning (SEL). From 2012 through 2015, four of those districts — Austin, Chicago, Washoe County, Nev., and Wheaton-Warrenville, Ill. — partnered with CASEL to investigate and develop strategies for financially sustaining districtwide SEL initiatives over multiple years. Learn more about these district partnerships here.
Read more about these responses on CASEL's FAQ's Link
CASEL's  comprehensive district framework identifies 10 essential areas of focus for systemic SEL implementation throughout a district.
The CASEL District Resource Center will answer all of your district level questions  with over 500+ guidance, tools, & resources including planning tools, needs assessments, continuous improvements, and implementation strategies for sustainability.
MARCH 2017 REPORT: A multiyear effort to help school districts integrate SEL across all aspects of their work.
JANUARY 2017 : KEY FEATURES OF HIGH QUALITY POLICIES & GUIDELINES TO SUPPORT SEL: Recommendations and Examples for the Collaborating States Initiative (CSI).