CURRENT SPONSOR SUPPORT PROGRAMS YOU CAN PARTICIPATE IN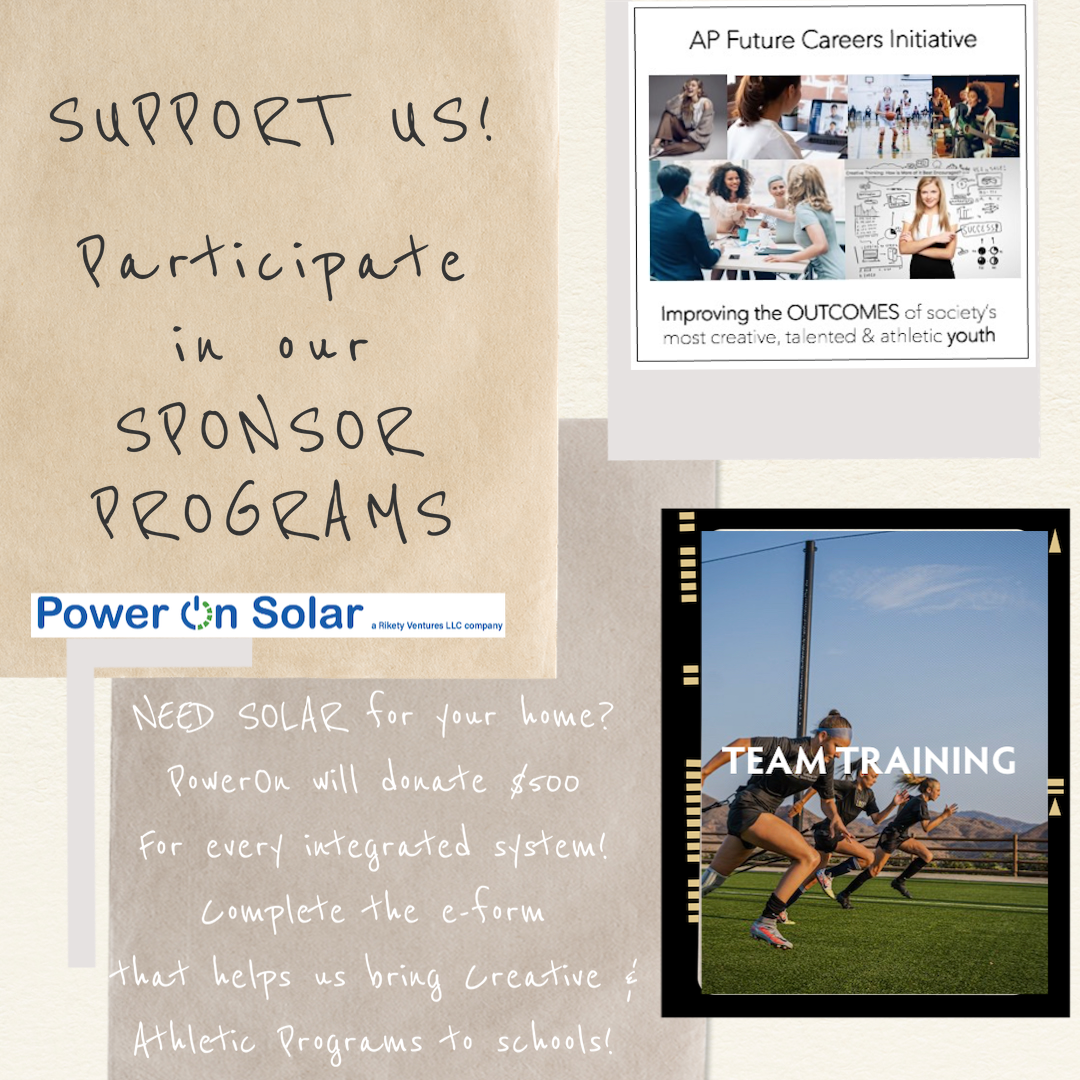 PowerOn Solar will donate $500 in support of the AP Future Careers Initiative for every home solar installation!
PowerOn Solar is an Elite SunPower Dealer, supporting our work at the public school level, bringing equitable development opportunities to creative & athletic youth through the APFC Community Support System. Anyone looking to install solar for their home can participate utilizing the program e-form! Each completed solar installation will provide a $500 donation from PowerOn in support of the AP Future Careers initiative. *Currently supporting public schools in LA & Ventura Counties.
PARTICIPATION IS SIMPLE

*COMPLETE & SUBMIT the e-form
*AP will connect you to a participating PowerOn solar expert to learn more about the solar benefits you'll gain through residential solar integration for your home.
*If you decide to integrate your project's PowerOn proposal, a $500 donation will be made in support of the AP Future Careers Initiative. THANK YOU!