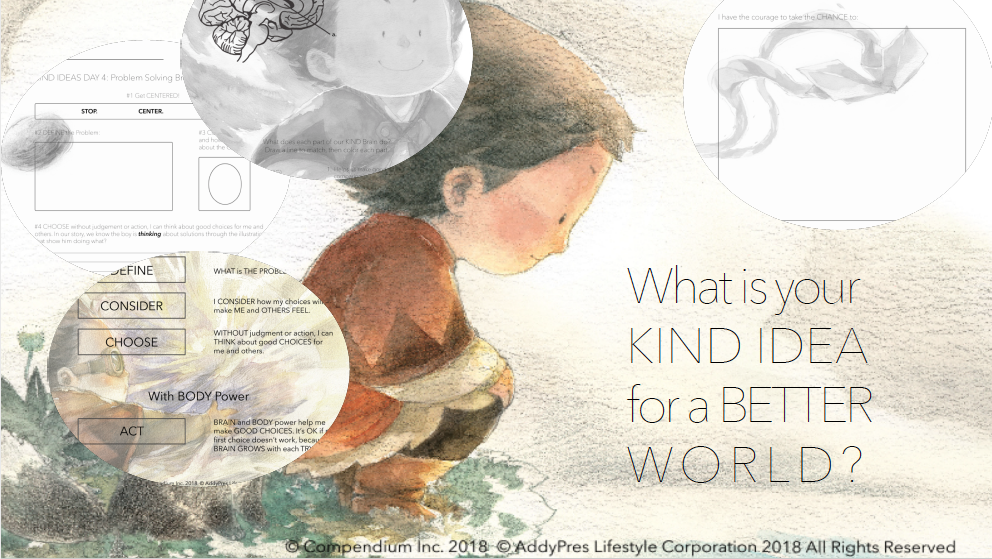 Our GIVE PROGRAM builds a long-term partnership that begins with FREE TOOLS and opens sustained K-12 opportunities...

Activating our 7 STEP SUPPORT SEQUENCE with your SCHOOL'S leadership is the gateway into our recipient network. Your participation shares your commitment for 21st century learning and opens our sustained support for training, programs, resources & more through the AP Community Forum!
Included in our Give Program is the high level K-5 KIND IDEAS 5 Day Kick Off Experience, built in partnership with New York Times Multiple Best Selling Author, Kobi Yamada! This GIVE experience (and tools) connects educator and parent communities in partnership, while introducing the 5 core competencies of SEL and 5 R's for stewardship. Also included are several high level introductory tools, access to our Create a Solver6 Program & access to our most powerful support tool, the Community Forum. Please visit our Educators Page for AP GIVE Program on-boarding information.