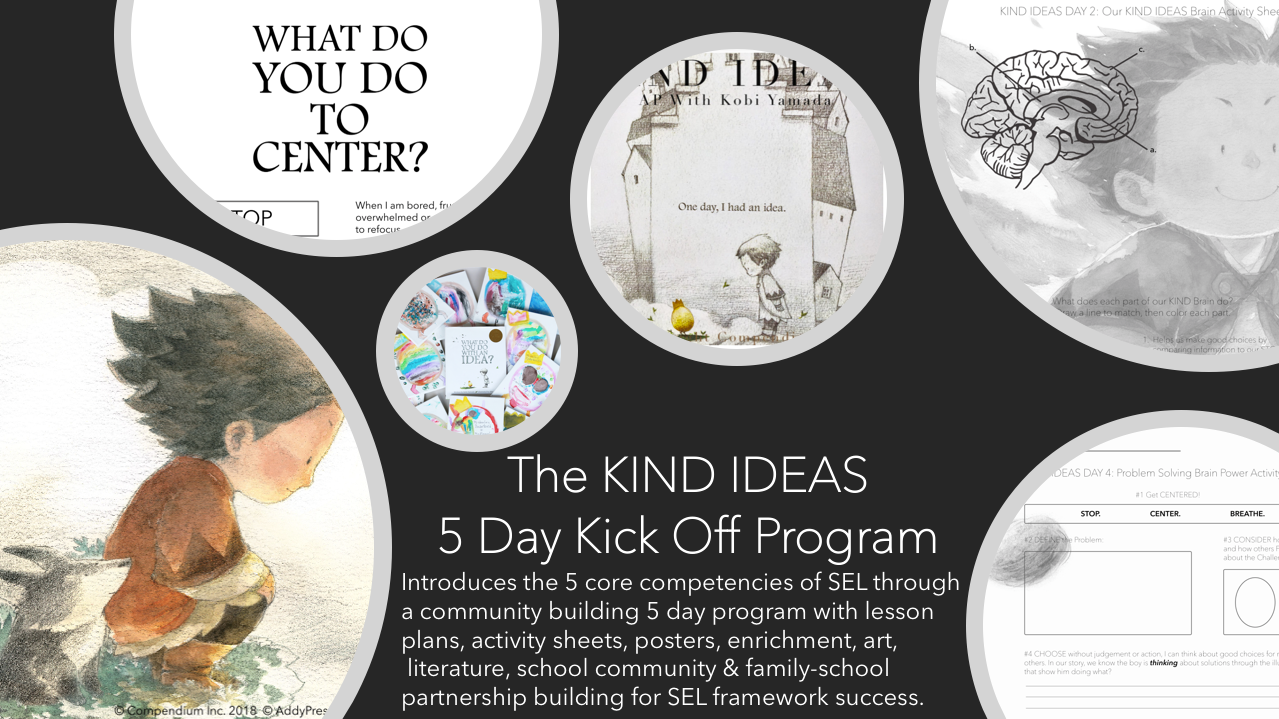 We partnered with New York Times Best Selling Author, Kobi Yamada to build KIND IDEAS: an enriching 5 day introduction to SEL Program for elementary students, teachers & family communities! This tool is built to start the conversations that must forge the partnerships required for a successful SEL framework; which is not a single program or teaching method, but an integrated approach across classrooms, schools, districts, homes & communities creating BETTER educational outcomes and a BETTER WORLD for all.
!!! WE WANT TO GIVE OUR KIND IDEAS to YOUR SCHOOL !!! CLICK our footer GIVE LINK TO GET THE GIVE!!! All schools, all classrooms are eligible to RECEIVE from AddyPres!!
Or...SPONSOR our GIVE PROGRAM and AddyPresLifeSTYLE will distribute the KIND IDEAS Program with Kobi Yamada to schools on your behalf based on sponsorship amount.
USE SPONSOR PURCHASE CODE: APSPONSOR
[add button with copy: SPONSOR NOW ]